Meet Hope Birsh, Owner of Maryland Saddlery


"I've always been super crazy passionate about horses..."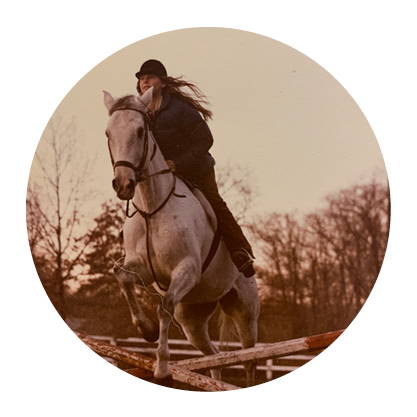 Van Cortlandt Park Stables 1978
After all, I've been riding since I was 5 years old. You see, my older brother Philip loved horses. And I love my brother Philip. I did everything he did.
So, once a week, my mom would drive me and my 3 best friends up to Westchester, NY, to get lessons. After 8 years of doing that, we discovered a barn within walking distance of where I grew up. Right in the middle of the Bronx! And at 13 years old, they hired me to teach for $1/hour.
I spent every night after school and every weekend at that barn teaching and riding. I was there every possible minute I could be, savoring the experience and saving up money to buy my own horse. (Which I did, by the way… with some help from my dad.)
As an adult, I moved to Maryland to teach at the McDonogh School Riding Hall. I taught more than 1,000 students how to ride horses over the course of 3 years. And it was during that time that I was inspired to start Maryland Saddlery.

It was a run-of-the-mill Saturday at the school, and a new couple walked in for their first lesson.
Neither one had ever thrown a leg over a horse, but already, they were dressed to the nines in the most expensive equipment, gear, & clothes money could buy. I felt bad for them.
It was clear that some local store clerk had taken advantage of them. They didn't need all that stuff. And actually, their riding experience was gonna be a lot harder because of all that gear.
It was then and there that I decided to open a shop where I could take care of riders like you in a way that this couple needed. A store that would answer any and every question you have about riding without talking down to you or making you feel dumb. A store that would offer you what you actually need, at a price point you're comfortable with. And finally, a store where as soon as you walk in the door, you become a part of our community… our family.
Maryland Saddlery became exactly what I envisioned on that Saturday over 30 years ago. And I can tell you right now, it's unlike anything you've ever seen before.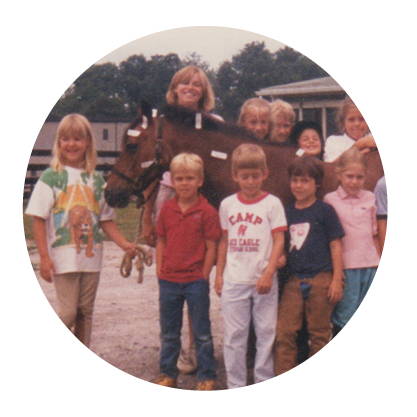 We did it by putting our customers first.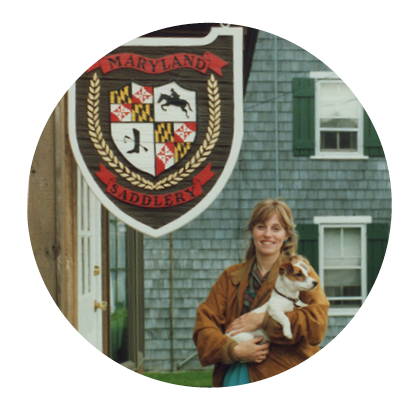 Maryland Saddlery in 1989 our first location in Owings Mills, MD  
As someone who has been riding since I was a small child, I know exactly what it's like for our customers (and their children) as they grow out of their gear. Either they themselves physically grow out of their clothes and need a new size, their horse needs a new blanket, saddle, bridle, etc to feel comfortable, or they get another horse and need a whole other set of gear!
Every time that happens, it can get really expensive to continuously buy all new stuff. I wanted to make sure that this "upkeep" expense didn't get in the way for any of my customers to enjoy their love & passion of riding… for life! So, I came up with a solution and put it to the test.
I told my customers that as they grew out of their gear, instead of throwing it away… they could give it to me. I'd resell it for them at my store and give a portion of the sale back to them in a check or store credit. That way, they'd have some extra money to buy the new gear they need.
It was a tiny idea I had one day that exploded into a whole new "way of business" that my store customers have really learned to rely on. By making sure that I'm constantly refreshing our available goods with new, gently used (consignment), and discounted (overstock) items… I can continue to serve passionate equestrians throughout the entire life span of their riding. That's why...

Coming into our shop isn't just about shopping, it's about being a part of our community.
If you decide to join us at any one of our now THREE locations, don't be surprised to see food, couches, coffee and tea, 3–4 dogs, chickens, a guinea pig, or even a diapered turtle. Our customers love to bring their pets in to hang out as they shop!
As you can see, we're VERY big on inclusion, so any human (or animal) who wants to be a part of our tribe is welcomed with open arms. On top of that, we show up every day to give you the best possible service we can. I've even gone to people's houses to train their dogs and fix their computers. (Yes, really!)
Our expectations of humanity and kindness are beyond compare. And because of that, I'm proud to say that our customers (and some of our staff) have been with us for over 30 years. We even have second-generation employees working as a part of our team.
The most important people in my life… the smartest, kindest people I have ever met… my best and closest friends… are the staff and customers that have come into our stores.
Maybe you live close by and we'll see you when you stop in soon. Or maybe you live far away and you'll only ever "visit" us through this site. Either way, I'd like to invite you to be a part of our outrageously fun & silly family.
Reach out to us at info@marylandsaddlery.com for anything you may need, and we'll be happy to serve you.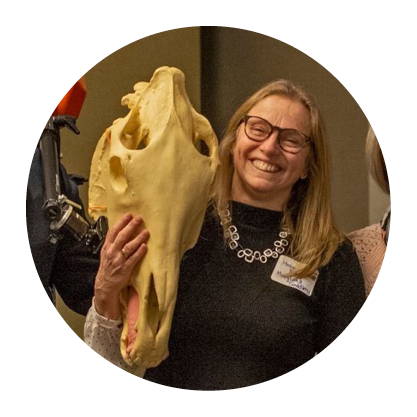 P.S. (That is a picture of me with Skully, my favorite way to explain how bits work in a horse's mouth.)
Visit Us at One (or All) of Our Three Locations!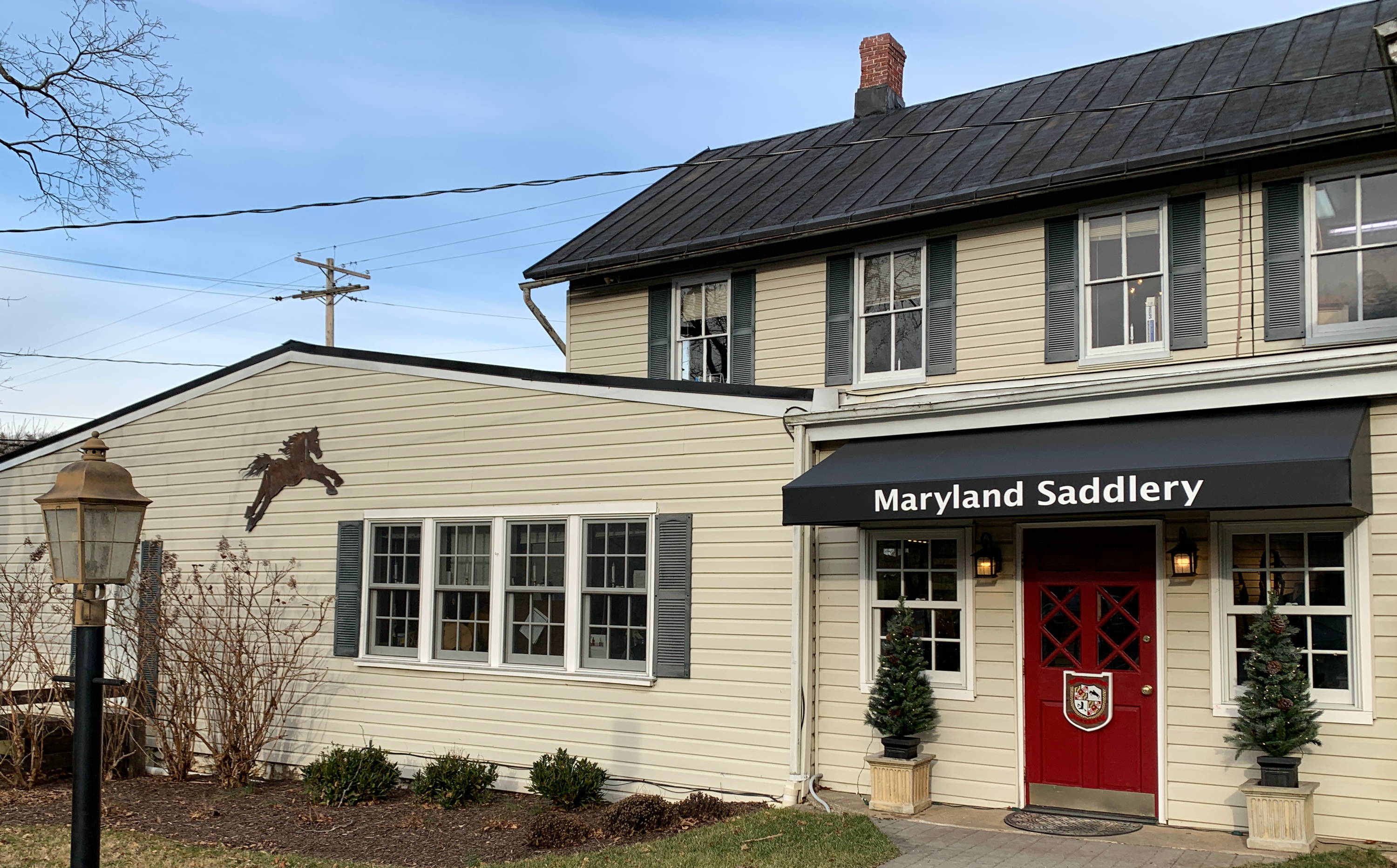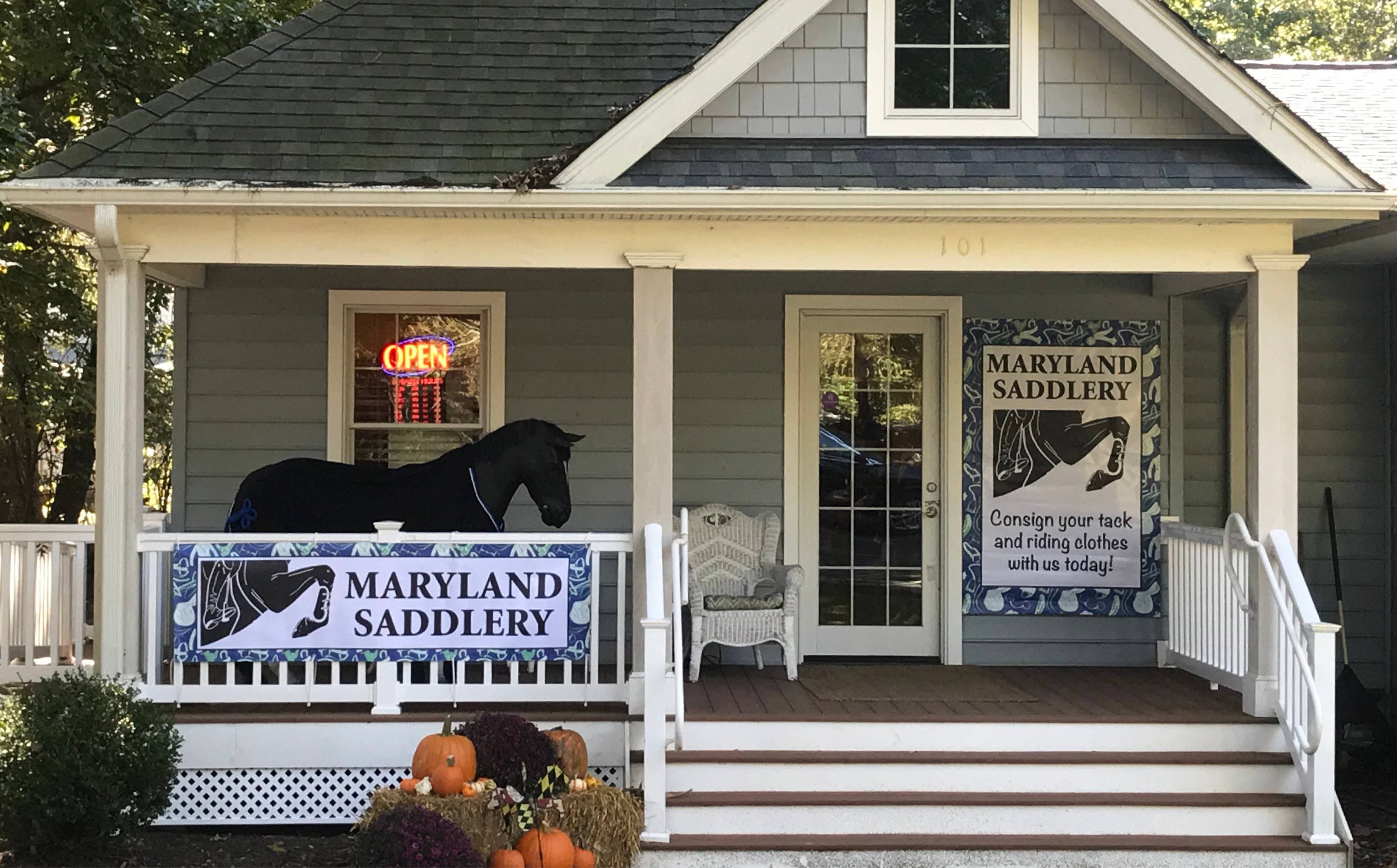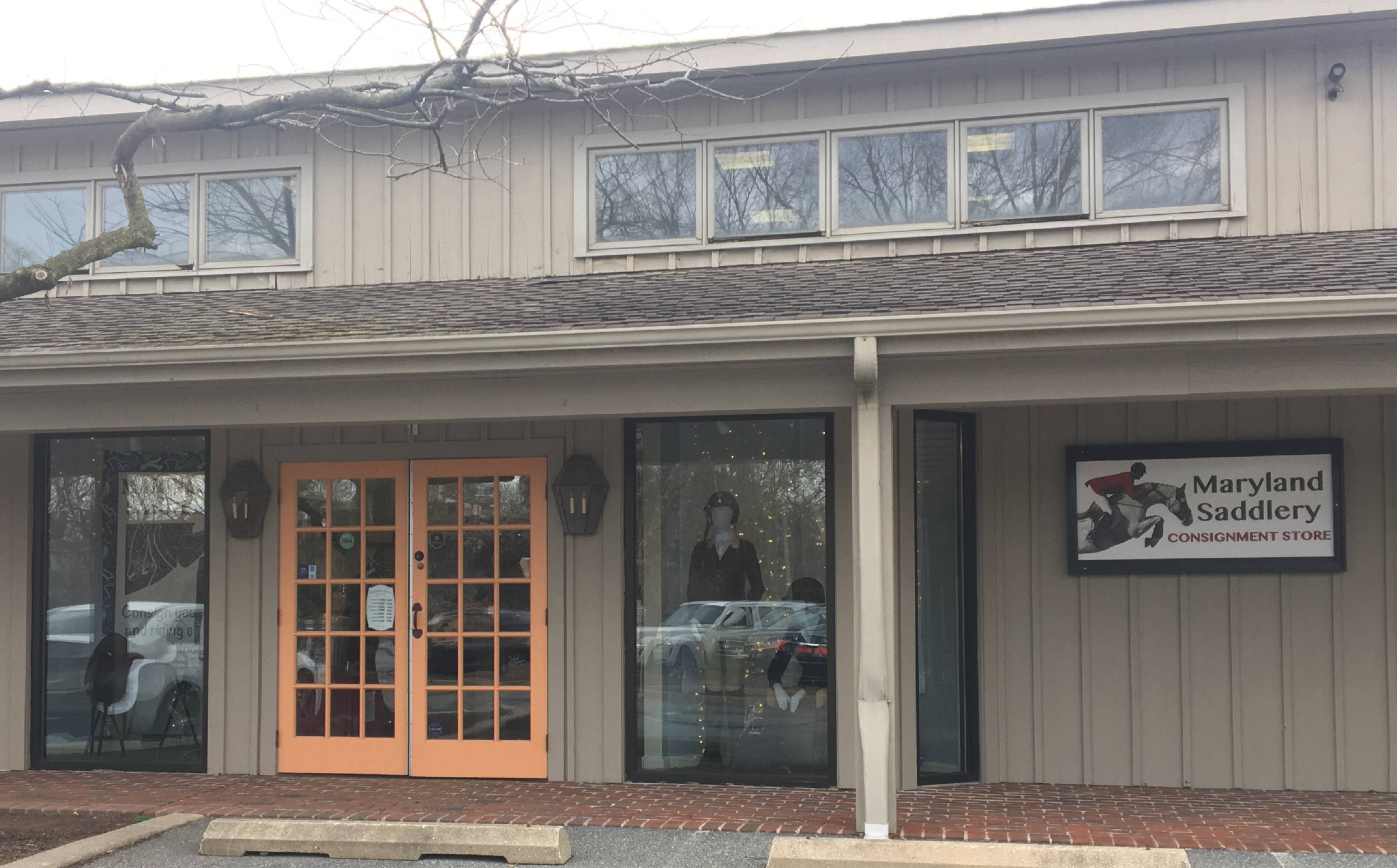 BUTLER - Flagship Location
14924 Falls Road
Butler, MD 21023
(410) 771-4135
CROFTON
1413 Defense Highway
Gambrills, MD 21054
(443) 292-4684
HOCKESSIN
439 Hockessin Corner
Hockessin, DE 19707
(302) 235-8525
Love Notes from Our Happy Customers
"Hands down the BEST place to go for horse stuff! They helped me find a show jacket, boots, and answered my every question. I don't know of any other place that really goes above and beyond for their customers."
~Amelia P.
"Super helpful staff, and they have an amazing supply of consignment gear. Great if you're just getting into riding or if you're a total pro!"
~Hakan K.
"One of my favorite saddle shops. They have a nice selection of new and consigned items. I love that I have somewhere to take my horsey items to earn back some money towards more purchases!"
~Kelly B.