Saddle & Tack Repair Price List
This is a list of the repairs we do most often. The prices reflect the most common price for the listed repair; the actual cost may vary depending upon the individual item, its condition and its particular repair requirements. Turnaround time will vary depending upon the current work load, please let us know if you are in need of an expedited repair and we will do our best. Looking for a repair not listed? Please contact us to discuss it!
Maryland Saddlery Saddle and Tack Repair Price List 2020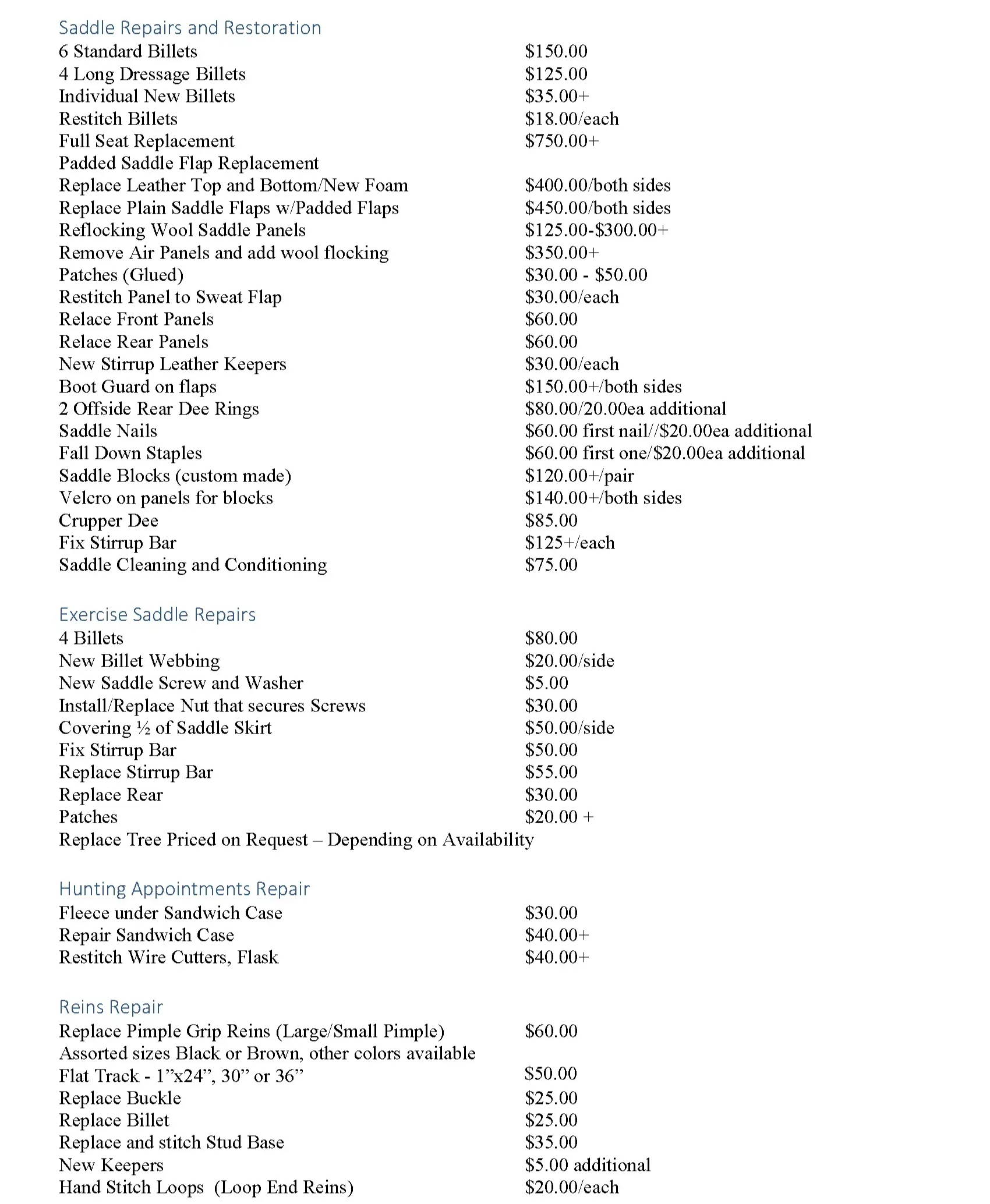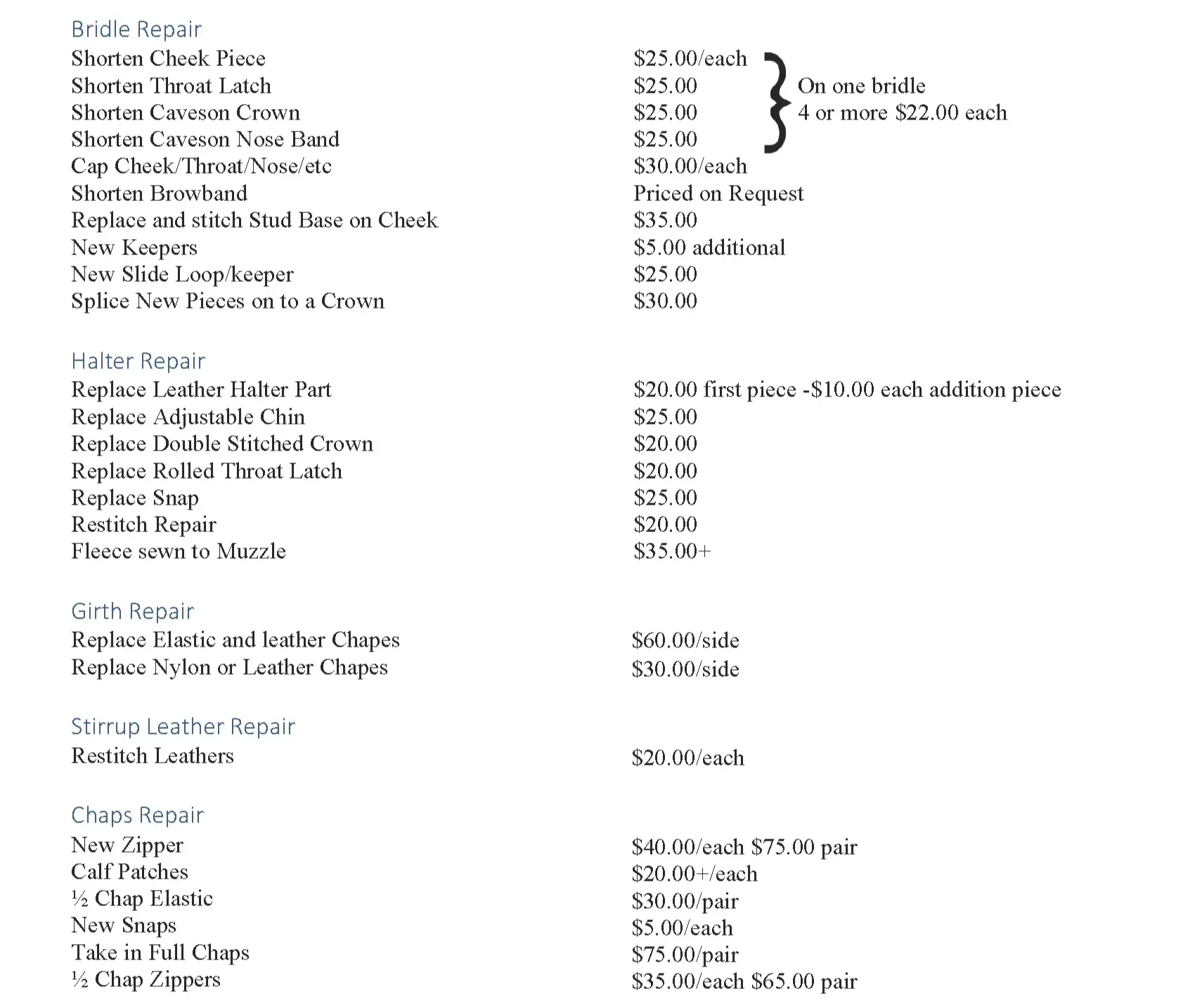 Call Ridgely at 410-771-4135 to schedule your repair,
or use our online form below
Thanks!
This field is required
This field is required
This field is required
This field is required