Saddle Fitting, Custom Leathergoods, and Tack Repairs
SADDLE FITTING, TACK REPAIR, AND CUSTOM LEATHERWORK
Our in-house Master Saddler offers expert saddle fitting, durable tack repairs, and handcrafted leather goods to clientele on a local and national level.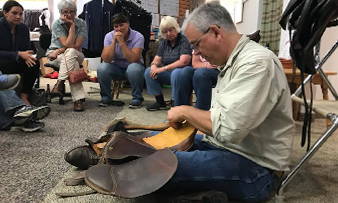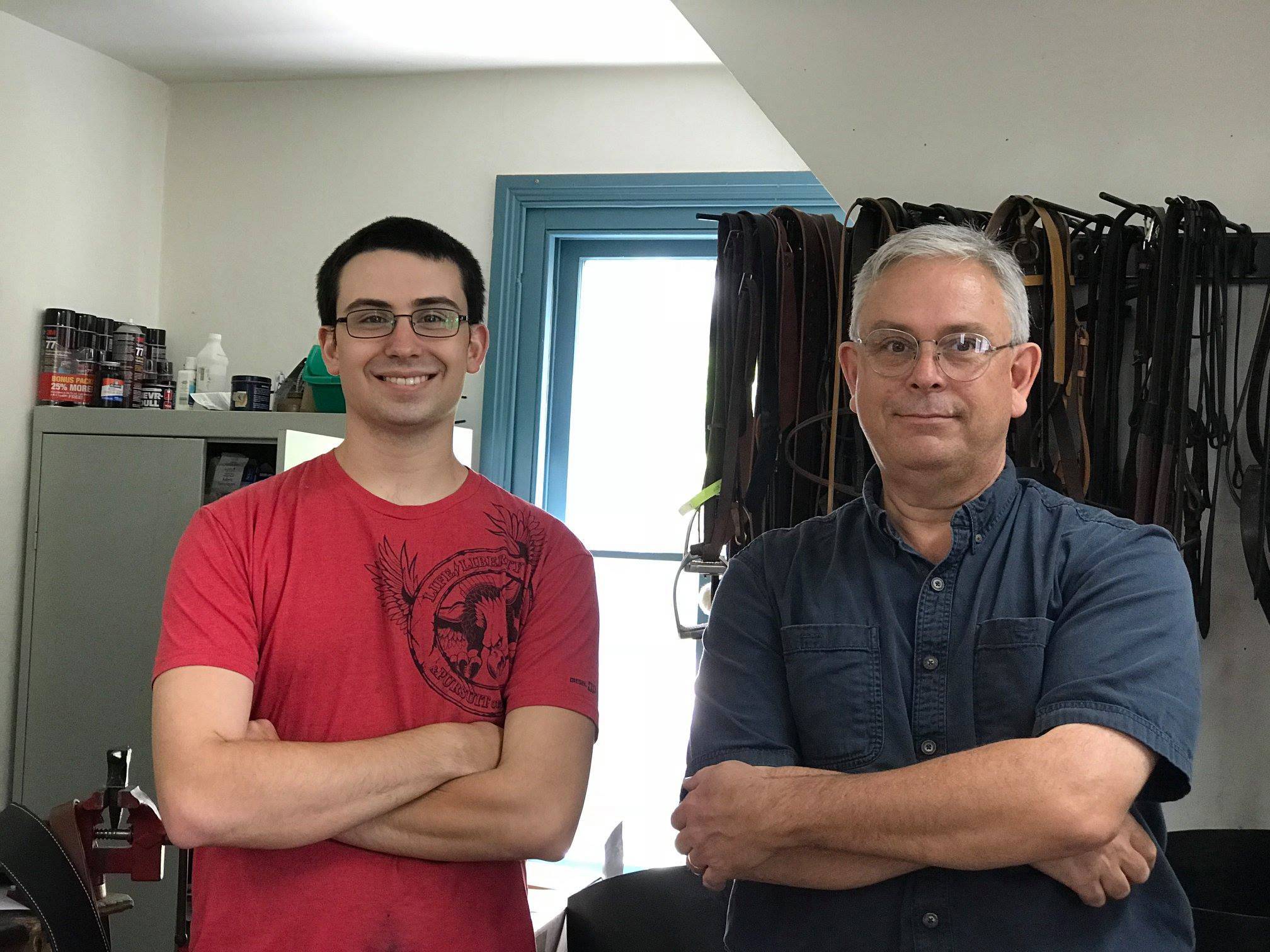 GET TO KNOW OUR MASTER SADDLER, RIDGELY DAVIS
Many of our products are inspired by the horse country and customers that have shopped with Maryland Saddlery for over 30 years. All are crafted by our Master Saddlery, Ridgely Davis. His designs are lovely and practical, and made to reflect the need of the final product. Those seeking a classically-crafted and durable product will fit perfectly with goods made from British tanned bridle leather, while those wanting a finer product with a softer feel will be better suited to something made from Dove leather. Browse our selection of available products, or reach out to us and let Ridgely craft you something from scratch.
Ridgely Davis has been in the leatherwork trade for over 30 years. He is a life-long horseman, foxhunter, farrier, and craftsman. In his early years he found himself apprenticing under gifted leatherworker Freddie Morretti in an eclectic leather shop over the post office in Glyndon, Maryland.
Freddie wasn't afraid to let Ridgely try new things, which equated to things Freddie didn't want to do himself. Ridgely was always up for the challenge! Freddie was happy to pass on the bridlework basics and his extensive knowledge of the fine art of leatherwork.
Perhaps more importantly than his shared technical skills was Freddie's recognition of Ridgely's passion for the trade and gift of the encouragement needed to become the successful saddler and craftsman he is today. Ridgely's son, Brant, recently joined him in the shop as his apprentice, with hopes of passing on the tricks of the trade.
Ridgely has since studied at Cordwainers College in England to learn the art of saddle fitting and repair from Certified Master Saddler, Malan Goddard. He particularly enjoys the process of achieving a proper saddle fit and seeing the benefits on the performance and overall well-being of both horse and rider.
---
We offer a full range of saddle and English tack repairs. We use only the finest materials and traditional methods with the goal of restoring the item to its original appearance and safe use.  
Our workshop is located on the second floor of our main store in Butler, Maryland. Click here to view a list of common repairs and their approximate costs. Please note this is not a complete list of repairs available, and prices are subject to change.
Repairs may be mailed to:
ATTN: Ridgely Davis
Maryland Saddlery
14924 Falls Road, Butler, MD 21023
If you would like to speak with Ridgely directly he is available Mon-Fri 10-4pm at (410) 771 - 4135.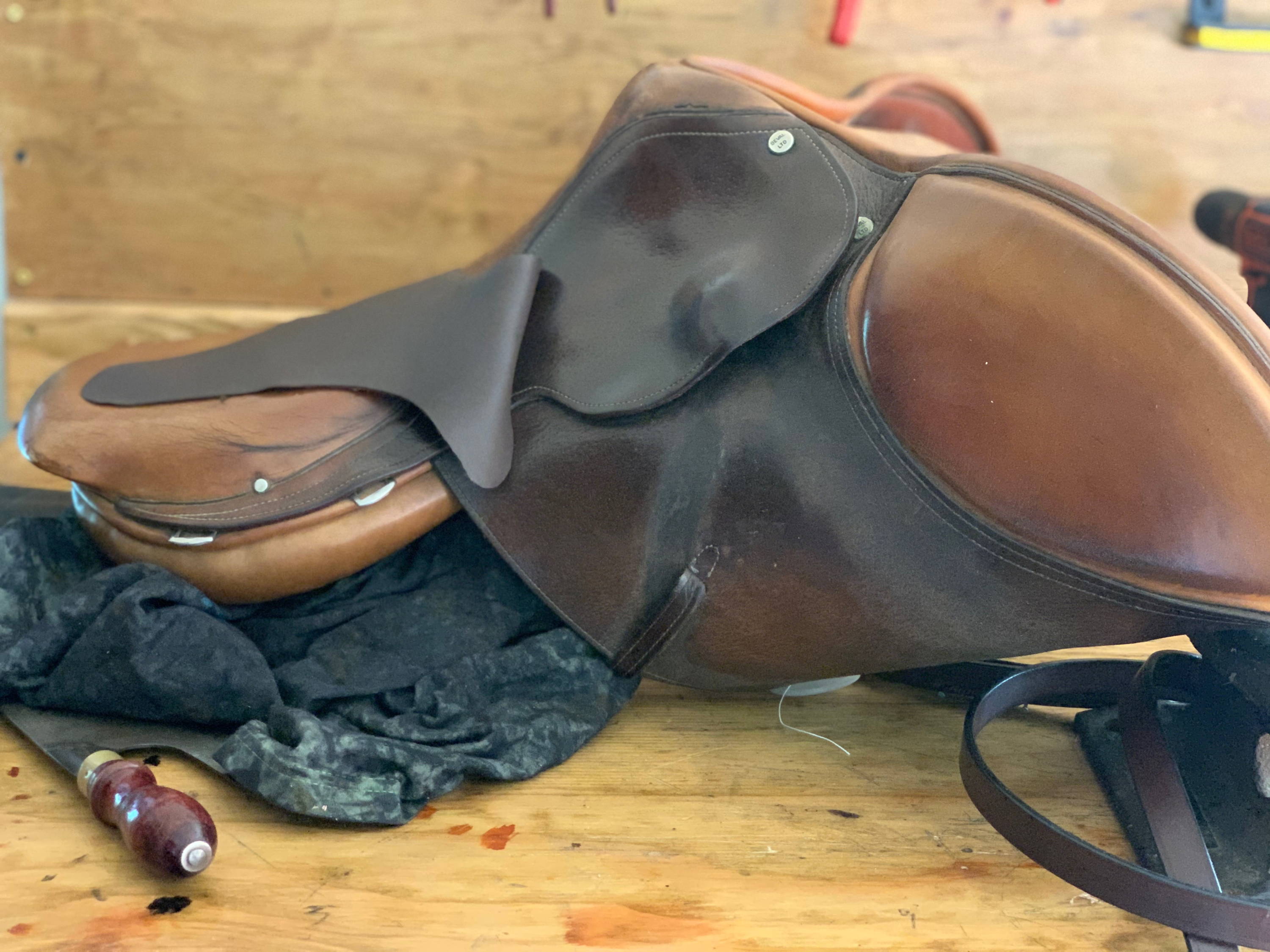 Saddle Fitting and Adjustment
---
Proper saddle fit is crucial to the wellbeing, performance, longevity, and overall happiness of both horse and rider. Over the course of even just a few months, a horse's physique can change drastically and the saddle that once fit perfectly may now be causing sores, problems under saddle, and unnecessary pain. If you're considering a new saddle, are experiencing issues that may be related to your saddle, or just want to ensure you have the best fit possible, we can help!
Ridgely can be scheduled for local fitting visits to evaluate your current saddle or saddles on trial from the Maryland Saddlery. Click here to learn more about the fitting process.
---
Have a horse that's hard to fit? Disappointed in the quality of tack off the rack? Wish to convert your broken tack back into something useful? Let us make something just for you!
Our tack is hand-stitched and composed of the highest quality leather from England. Poorly fitting tack can lead to nerve damage, rubs, sores, and behavioral issues. Made-to-order tack ensures your horse is comfortable and looks their best!
Customization options include: leather color, leather style (flat, rolled, padded), stitching, hardware (brass or stainless), and "bling".
All handmade orders include a FREE customized nameplate!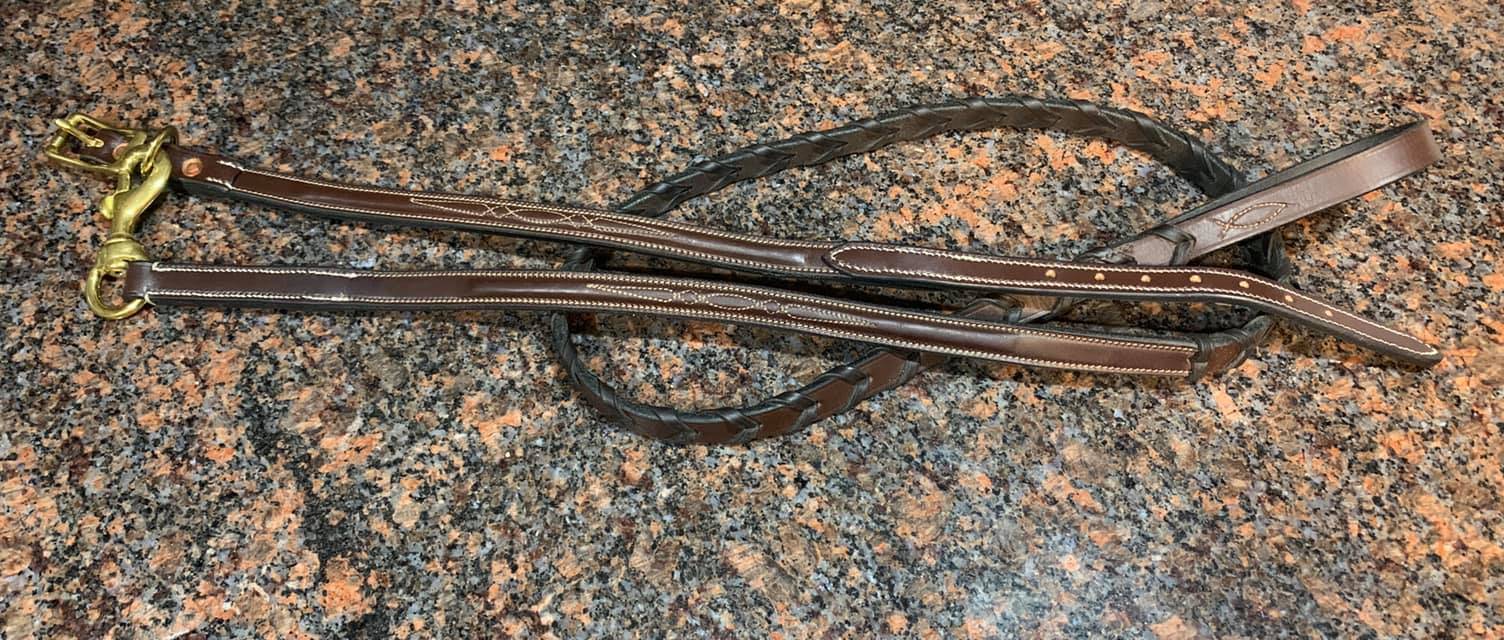 Book your saddle fitting today!
Thanks!
This field is required
This field is required
This field is required